Puppy Preschool for Basic Obedience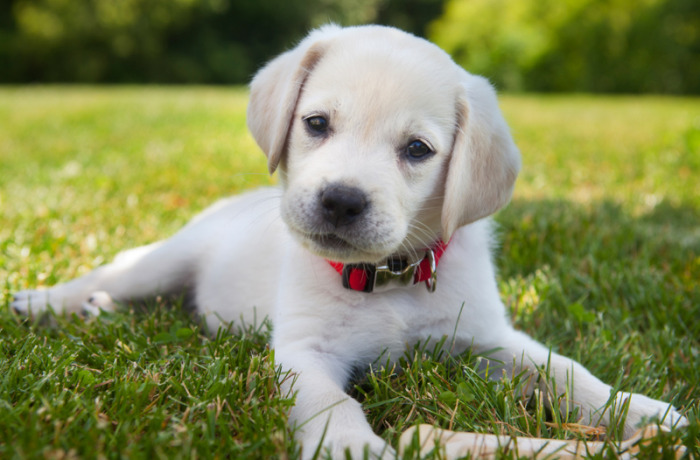 When your puppy is eight to 12 weeks old, it is the perfect time to start training them, as this time is when they begin to form most of the habits that they'll have into their adult life. By giving them the right start, you are laying the groundwork to have a more successful and rewarding relationship with your dog for the rest of his or her life. In addition, puppies begin to develop behavioral issues like separation anxiety, digging, and chewing at this age, and it's important to stop these inclinations as soon as possible.
Our Cincinnati puppy preschool will go through everything your new friend needs to know to be a good dog. This includes housebreaking, socialization, basic commands (sit, stay, come, down, etc.), and correcting jumping, chewing, digging, and other behavioral issues. We do our best to make puppy preschool an easy and fun experience for both you and your dog, so you can enroll and then attend as many classes as you wish until your furry friend is six months old.
Our classes are broken down into four categories, and you'll have a schedule so you can attend the ones in areas where your puppy needs the most help. These categories include:
Socialization
Housebreaking
Health and safety
Games and basic commands
Our Cincinnati Puppy Training Class Enrollment Requirements
Age: Eight weeks to six months
Vaccines: Because veterinarians vary on their recommendations for how early a puppy should be socialized, we advise all of our clients to seek their vet's opinion for their dogs. It's important for your puppy to have all the proper vaccinations necessary to be healthy around other humans, dogs, and environments. Our requirements are (at the very least):
First full round of vaccinations
Canine influenza vaccine
Bordetella vaccine
If your puppy fulfills the above requirements, then we can't wait to meet you both! Contact our dog trainers today to learn more about class times and subjects. The cost is $299 for the first three basic weekly lessons and $75 for each lesson after (adding on commands).
After your puppy has completed the puppy training classes, look at our other options to continue training. We offer some of the best dog training from the puppy years through the adult years.