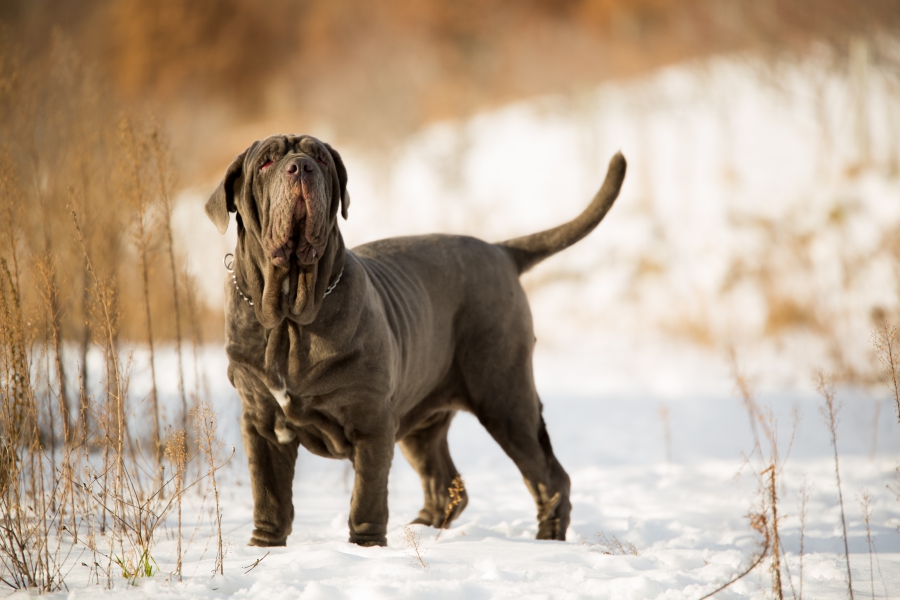 It seems like just yesterday we were talking about how to safely transport your dog during the warm weather. Now September is here and winter is fast approaching. The Dog Wizard is your source for professional dog training in Cincinnati. We focus on obedience training for dogs of all ages and sizes. Our motivation for operating a top-notch dog training school comes from our love of canines. Now that the cold weather is on the way, we turn our focus to winter safety for your four-legged friend. Although Cincinnati does not receive an abundant amount of snow, the risks are all still very real. Help give us peace of mind by following some of our winter care tips:
Bundling Up
Although many people scoff at the notion of dressing their pooches in coats, the practice is quite sound. Although having fur is like wearing a built-in jacket, every canine has a limit. Dogs with shorter coats or less insulation will quickly suffer from the dropping temperatures. Having a puppy coat (or several!) on hand is a good idea for when your canine enjoys the great outdoors. Remember that wet articles of clothing will actually do more harm than good. Also, keep in mind that dogs can also suffer from the cold via hypothermia and frostbite. Having an adorable coat on your pup will only do so much to protect them from the elements.
Cleaning Up
Winter weather is notorious for introducing lots of chemicals and toxins that can be harmful to canines. Salts and chemical deicers can be prevalent in your daily walk. Whenever your dog comes inside after an arctic adventure, make sure to clean them up. Wiping down paws and bellies will go a long way toward keeping your pet healthy. When exposed to contaminants, your dog's first reaction is to clean himself/herself with a tongue bath. Needless to say, deicing agents can be quite harmful.
Winter can be very taxing on you. The same can be said for your family pet. Although snowfall can be exciting, it can also be dangerous. Next week, we'll look at a few more tips for maximizing health and safety for all parties during the cold season. We love the changing of the seasons, but also want to put you and your pet's safety first. The Dog Wizard can also be your Cincinnati dog training masters. Our certified experts excel in obedience training for all varieties of canines. Contact us for training information now, before the snow starts to stick!